Your hotel in the
Trudner Horn Nature Park
A hearty welcome to the
Hotel "Zum Löwen-Post"
Uncomplicated and cordial hospitality and a sense of tradition are the hallmarks of our hotel in Truden / Trodena in the Nature Park: It'll be your "home away from home" while you enjoy your fun-filled vacation here in South Tyrol. We in the hotel trade don't think of our work as just a job. Rather, if you want to "make a difference," you've got to "go that extra mile." That's why we here at the Hotel "Zum Löwen-Post" embrace a business model based on service: A commitment to excellent service, cordiality, and an understanding of what's really important. Mere facts and figures can't do justice to that… and besides, our guests have enough of those at their jobs back home!
Here, the focus is not on the hotel or on the work. Instead, our attention is devoted entirely to the people who work here and our guests who stay here. It's our guests and the hotel staff that give our hotel its unmistakable flair. Our sense of tradition and our authentic South Tyrolean hospitality are what make us so special – and what make a stay here so memorable for our guests.
… Come to relax and unwind – in the hiking paradise of Truden!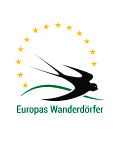 Excellent location
The Hotel Löwen-Post is located in the center of the idyllic alpine village of Truden / Trodena, in the heart of the Trudner Horn / Monte Corno Nature Park in South Tyrol. Our hotel is surrounded by meadows and forests that have contributed to its loveliness since it was founded centuries ago. And it's the perfect starting-point for challenging hikes and tours of exploration.
Our accommodations
Where you can relax and dream
Take a deep breath of the health-giving alpine air. Let us spoil you with our excellent cuisine. And relax and enjoy our cozy rooms. The accommodations at the Hotel Löwen-Post are divided between two adjoining buildings: The main building of the "Gasthof zum Löwen," and the adjacent "Gasthof zur Post." Both buildings blend seamlessly into our village's overall historical scenery, and were lovingly renovated in recent years.
Our ANNA vacation apartment on the "Old Country Lane"
In 2018, we created a beautifully decorated vacation apartment in the historical heart of Truden / Trodena, at the former Pension Moser. Here, you can take care of your own needs, if you wish… or come into our main building to make use of its amenities!